IT AIN'T NUTHIN' BUT A HOUSEPARTY...
and we're crashing it. So...

try to look cool, and nobody will throw us out.

The only real problem is, how do we get IN? Hmmm. . .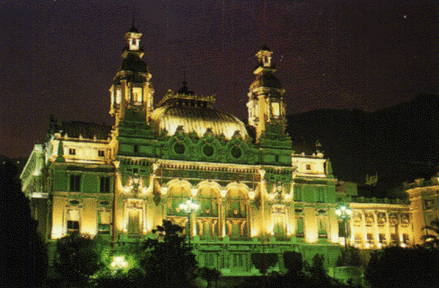 Well, if we're curious I guess there's just one way to get the scoop . . .
Let's go through the window.

There are seven windows in La Casa Del Monster that are unlocked. It's up to you to discover which ones! Roll your cursor over the windows and look to the status bar to tell you what room you are about to climb into. One will take you through some winding corridors to the garage, one will lead you straight into the basement, another will take you to a terrace overlooking the back yard. You can wander into the kitchen, the library, a home studio and the livingroom as well. Be careful! Remember discretion is the better part of valor. Better take off your shoes and softly pitter-patter around . . . and on the way out the window, good luck trying not to fall into the rose bushes.


BASEMENT | LIVINGROOM | LIBRARY | KITCHEN | HOME STUDIO | BACK YARD | GARAGE

BACK